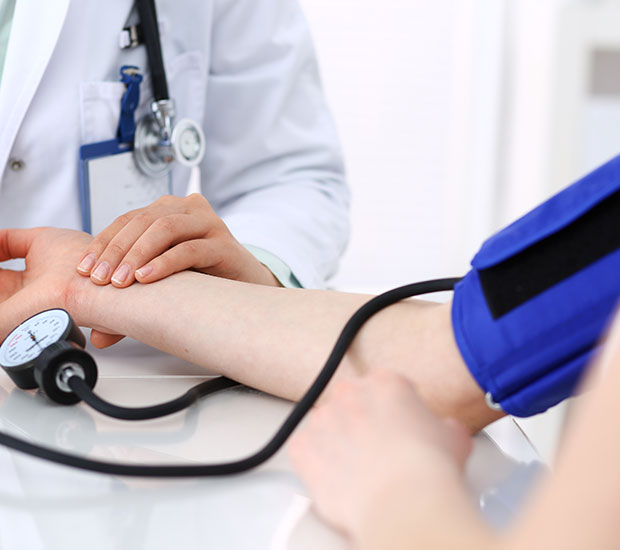 High Blood Pressure Treatment
Pembroke Pines, FL
People may go for months with what is medically considered high blood pressure and not seek treatment. While they may not notice the symptoms right away, it is crucial to seek professional treatment before the condition gets worse over time. Even if people assume a bit of healthy eating will fix the problem, they will need professional treatment to know exactly what they need to do.
Benefits of High Blood Pressure Treatment
With our professional guidance, we can provide the necessary treatment and lifestyle changes to help the patient lead a healthier lifestyle. Without the proper treatment and changes, the high blood pressure will only get worse and begin to cause health problems.
We can customize high blood pressure (hypertension) treatment to meet the patient's needs.
Along with helping to treat one's hypertension, we will also strive to help the patient begin healthier habits. Since high blood pressure does not always display symptoms early on, we measure blood pressure during a general examination. Even so, many people will avoid professional medical care until they need it, increasing the risk of high blood pressure remaining undetected.
Benefits of professional treatment for high blood pressure include:
Professional guidance on healthy living
Diagnosis of hypertension and other possible related conditions
Knowledge on healthier dieting
Recommending exercises to incorporate into one's lifestyle
Setting specific blood pressure levels to reach and maintain
Recommending specific weight loss methods
Possible medication to help with hypertension
The type of treatment we recommend will vary on the patient's overall condition, age and medical needs. In many cases, this treatment will involve a mixture of these options.
Warning Signs and Symptoms
Since many of the symptoms for hypertension go undetected and since many people do not seek annual physicals, there is a greater chance of hypertension worsening and leading to serious health concerns. During any general exam or annual checkup, we will take the patient's blood pressure for multiple reasons. Since hypertension can result from a separate health condition or one's lifestyle, there are various options for treatment.
Some warning signs of hypertension can sometimes include:
Headaches
Shortness of breath
Nosebleeds
Obesity or unhealthy eating habits
However, most of these symptoms will not display themselves until after the patient's blood pressure reaches life-threatening levels.
Treatment Process
Diagnosing high blood pressure is easy since we merely need to measure one's blood pressure during an appointment. With that, we will then take a patient's medical history and current condition into account. If there are any other pre-existing medical conditions, we need to know about them. With this information, we can begin to customize the treatment plan.
We can help the patient learn specific methods for eating healthier and exercising to help lower blood pressure. Along with that, we will also help the patient maintain a healthy weight or lose weight. If necessary, we can also prescribe medication to help lower blood pressure. The patient may need to schedule more frequent checkups with us to ensure they are maintaining the right blood pressure levels and increasing their overall health.
FAQ
Here are a few common questions we hear about high blood pressure treatment on a regular basis and our answers to them.
What is the Ideal Blood Pressure Level for Me?
The ideal level for blood pressure will depend on one's age. The ideal blood pressure is 120/80 mm Hg. For patients over 65, the overall goal is to get below 130 mm Hg, at least. The patient's health can also determine the healthy blood pressure levels.
What are the Risks of High Blood Pressure?
Also known as hypertension, people with high blood pressure can be at risk of developing cardiovascular disease. Along with that, hypertension can cause various other conditions and health risks. By seeking regular checkups, we can keep track of one's blood pressure to determine if they need treatment or not.
Will Medication help Lower my Blood Pressure?
One treatment option that can help are diuretics which help the body eliminate sodium and water to reduce blood volume. Other medications can help to relax blood vessels by preventing them from becoming narrower. It is important to note that each medication has its own set of pros and cons we will need to go over during the appointment.
How Long will I need to Remain on a Medication?
In most cases, until the blood pressure remains at the desired level. Many people remain on the medication for most of their adult lives. If the patient develops a condition that interacts negatively with the medication, we will need to make changes.
Can Exercise and Dieting Truly help Lower Blood Pressure?
Yes. Making healthy lifestyle changes can help to lower blood pressure, lose weight and maintain a lower level of blood pressure. However, dieting and exercise may not be enough, which is why professional medical treatment is crucial to help treat high blood pressure.
Recent Posts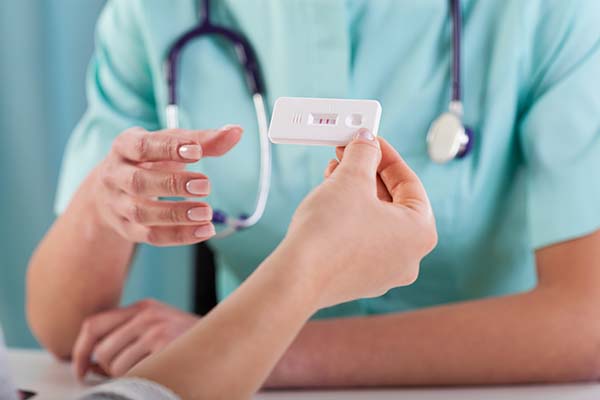 Awaiting the results of a pregnancy test can be nerve-wracking, regardless of whether or not you are planning for a baby. Pregnancy testing can provide clarity about what to do next. The good news is that these days, there are many different options available. You can buy a home pregnancy test over the counter or…