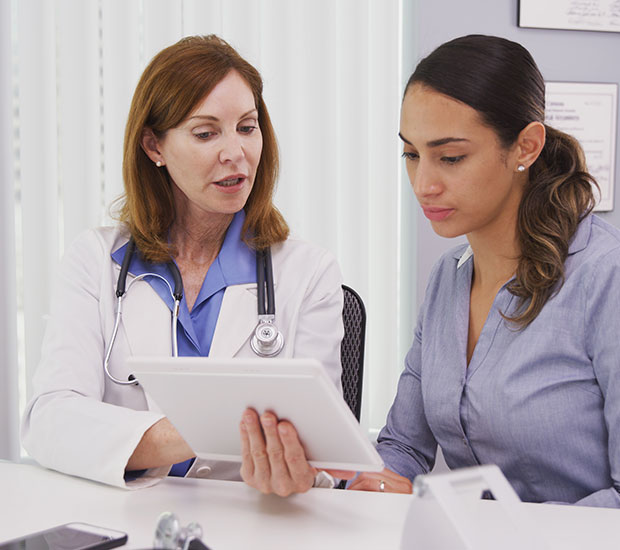 Physical Exam in Pembroke Pines, FL
Pembroke Pines, FL
While people will probably schedule at least two dental checkups twice a year, once every six months, people are less likely to schedule and follow through with visiting a doctor. A general physical exam is just as important as regular checkups for a multitude of reasons. Many health conditions or illnesses display early warning signs that people do not notice right away.
What Physical Exams and co for You
Even if people notice some minor symptoms, they may not seek treatment until the condition gets worse. Due to that, the treatment becomes much more invasive and can be a more painful process than if we had started treatment earlier on. With regular physical exams in Pembroke Pines, FL, we can help keep track of a patient's overall health and recommend treatment to help the patient lead a healthy life.
If you are struggling with a health concern or have not received a general examination in over a year, give us a call and schedule an appointment today.
One of the main problems with the misunderstanding of medical care is that physical exams are only necessary for school, work or before a trip to certain countries across the world. The reality is that physical exams can provide far more medical benefits than people realize. We can use a physical exam to keep track of one's health and much more.
With a physical exam in Pembroke Pines, FL, we can:
Keep records of the patient's health
Examine any conditions the patient has
Recommend changes to any medications the patient is currently taking
Provide a professional health evaluation
Search for early signs of any condition that runs in the patient's family
Help the patient work toward and meet weight loss goals
Customize the patient's treatment plan per their health needs
By scheduling regular general exams at least once a year, we can help patients remain on track for a healthy lifestyle. The truth to maintain and thrive in a healthy lifestyle is keeping track of one's body. With a physical exam, we can help patients to do just that with our records. We can identify what areas of their health patients need to focus on to better their lives.
What to Expect During a Physical Exam
While straightforward, a physical exam is necessary and crucial to preventive care. Since many conditions and illnesses can have multiple causes or similar symptoms, general exams help to identify it. We can treat the problem at the source instead of merely treating the symptoms.
Reviewing Medical History
There are conditions that can pass from one generation to the next in a family. For example, a family can have a history of diabetes, high cholesterol or other conditions. Fortunately, we can keep track of that fact and check for early warning signs of the condition in patients. Along with that, we can help oversee any pre-existing conditions as well.
Heart Rate and Blood Pressure
During a physical exam, we will take a patient's heart rate, blood pressure, respiration rate and temperature. These simple tests are quick and can help give us any signs of health risks or conditions. Patients with high blood pressure may be struggling with a variety of possible conditions and are at risk for serious health problems. We can help begin the preventive care a patient needs to live a healthy lifestyle.
Examining the body for Unusual Marks or Growths
If there are any noticeable marks or growths on the skin, we may need to run more tests to determine what it is. The patient needs to tell us about this so we can identify what it is or recommend a specialist. Even if it is just a minor heat rash, knowing the extent of the condition will make it easier to treat and prevent it from becoming worse.
Men and Women's Health Examinations
For men, we may conduct a testicular exam to check for lumps, tenderness or varying sizes in the testicles. We may also examine the penis or prostate, depending on the patient's age and any symptoms that are present. For women, we will examine the breasts for any lumps and lymph nodes that could be the sign of cancer. We can also conduct a pelvic exam and pap smear to ensure everything is healthy.
Ask Questions
If you are unsure about any health factors or concerns in your body, do not hesitate to speak with your doctor during this general exam. This is the time to ask any questions about a specific concern or possible condition. Our team is here to answer any and all questions about your health to help you in any way we can with our primary care.
Recent Posts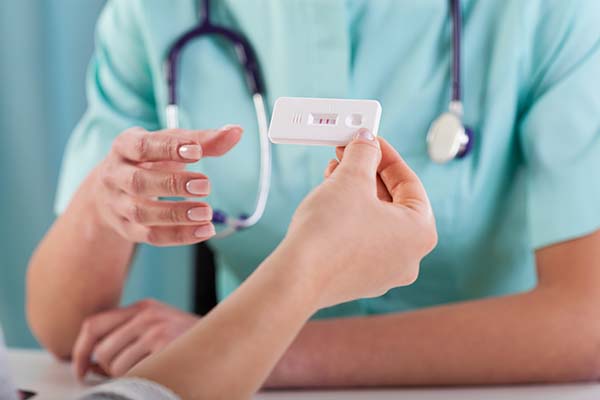 Awaiting the results of a pregnancy test can be nerve-wracking, regardless of whether or not you are planning for a baby. Pregnancy testing can provide clarity about what to do next. The good news is that these days, there are many different options available. You can buy a home pregnancy test over the counter or…